Free Shipping On All Orders
How Our Customers Are Using PipiWipe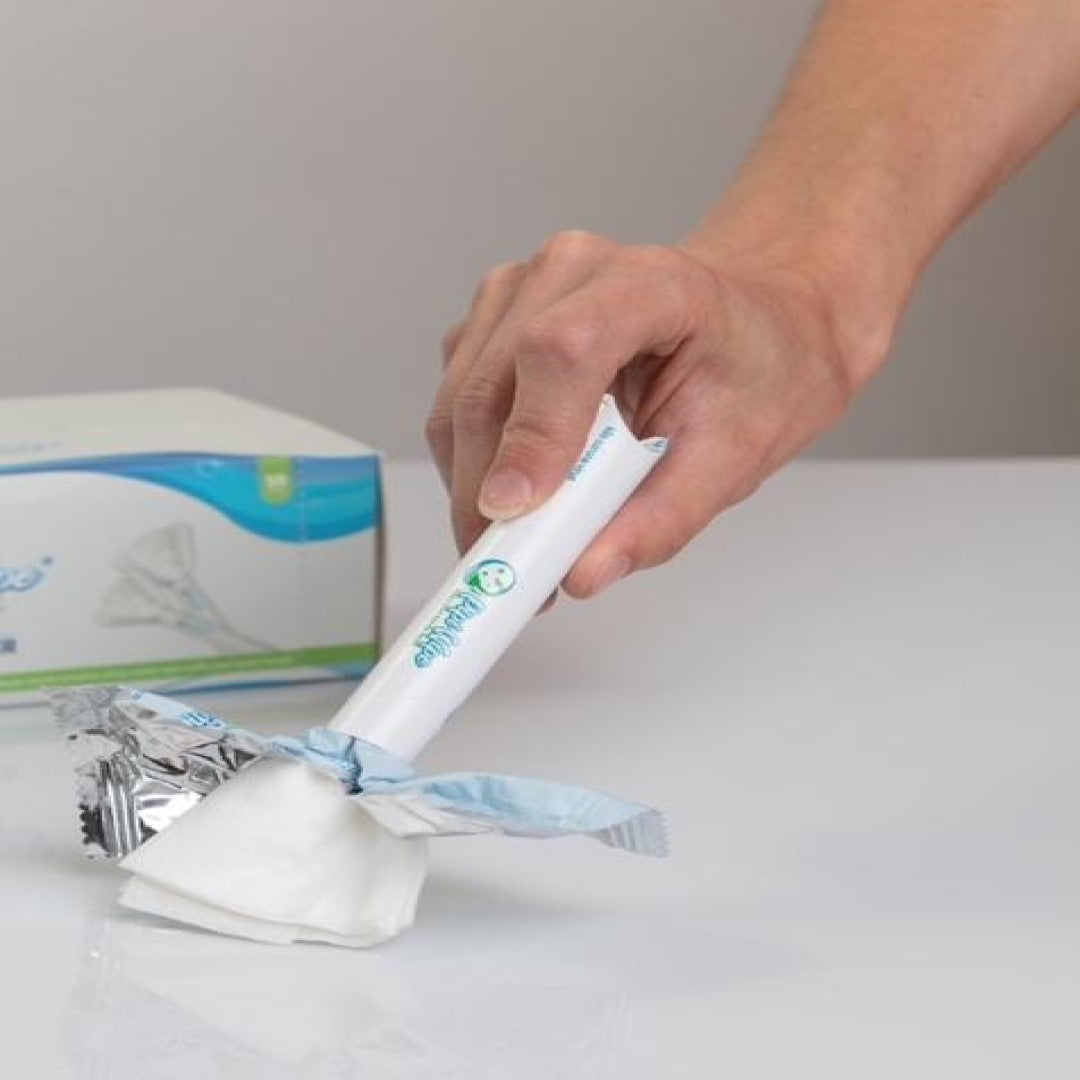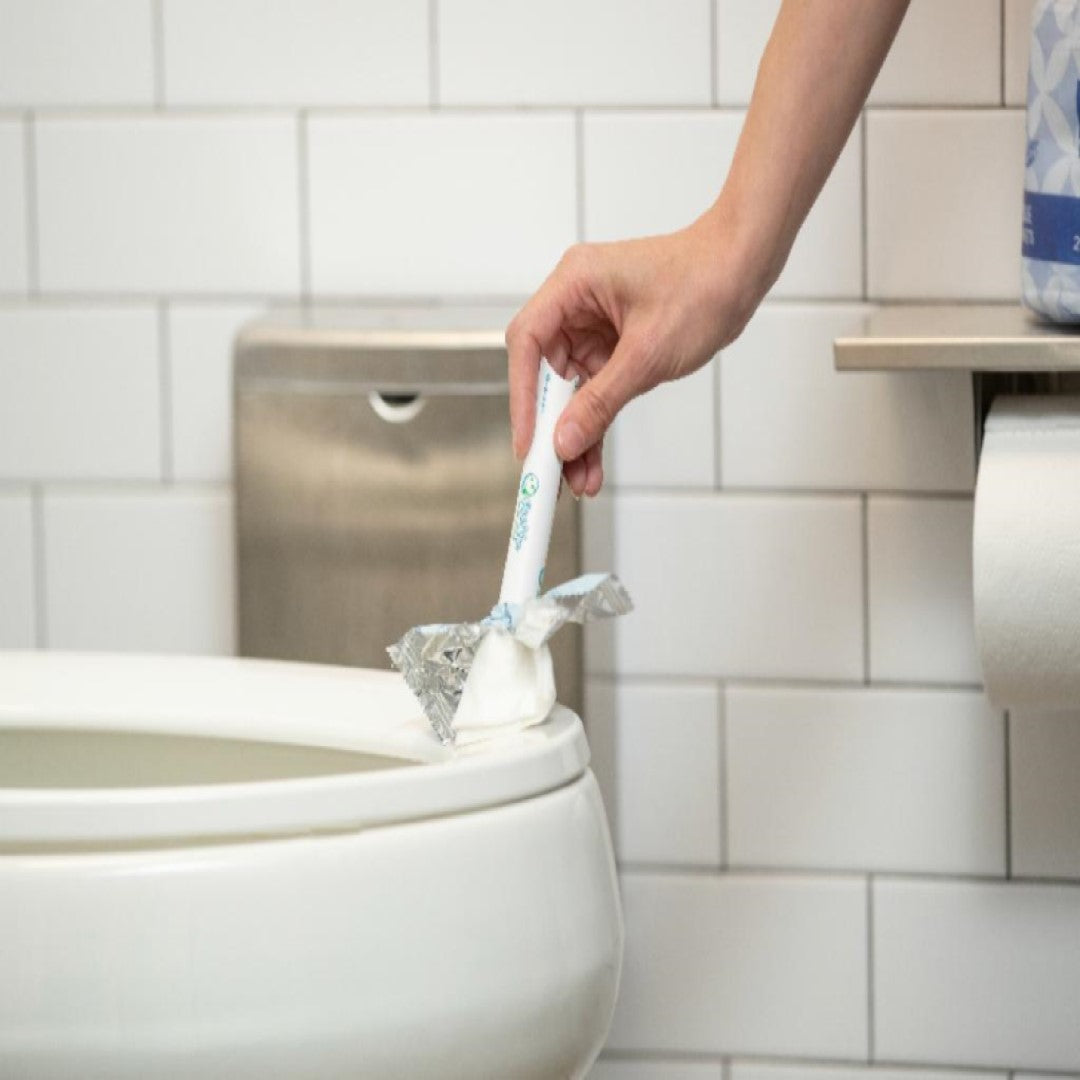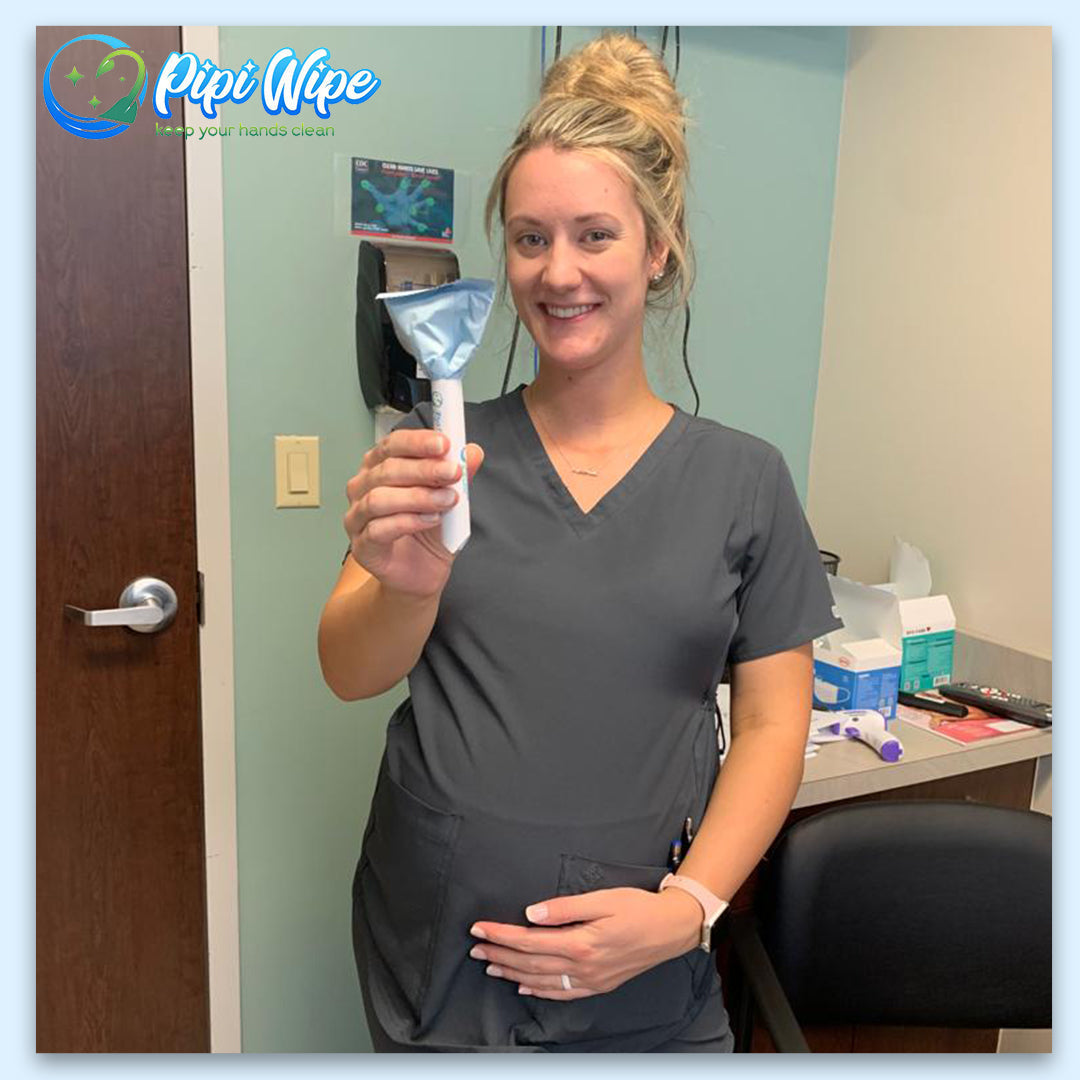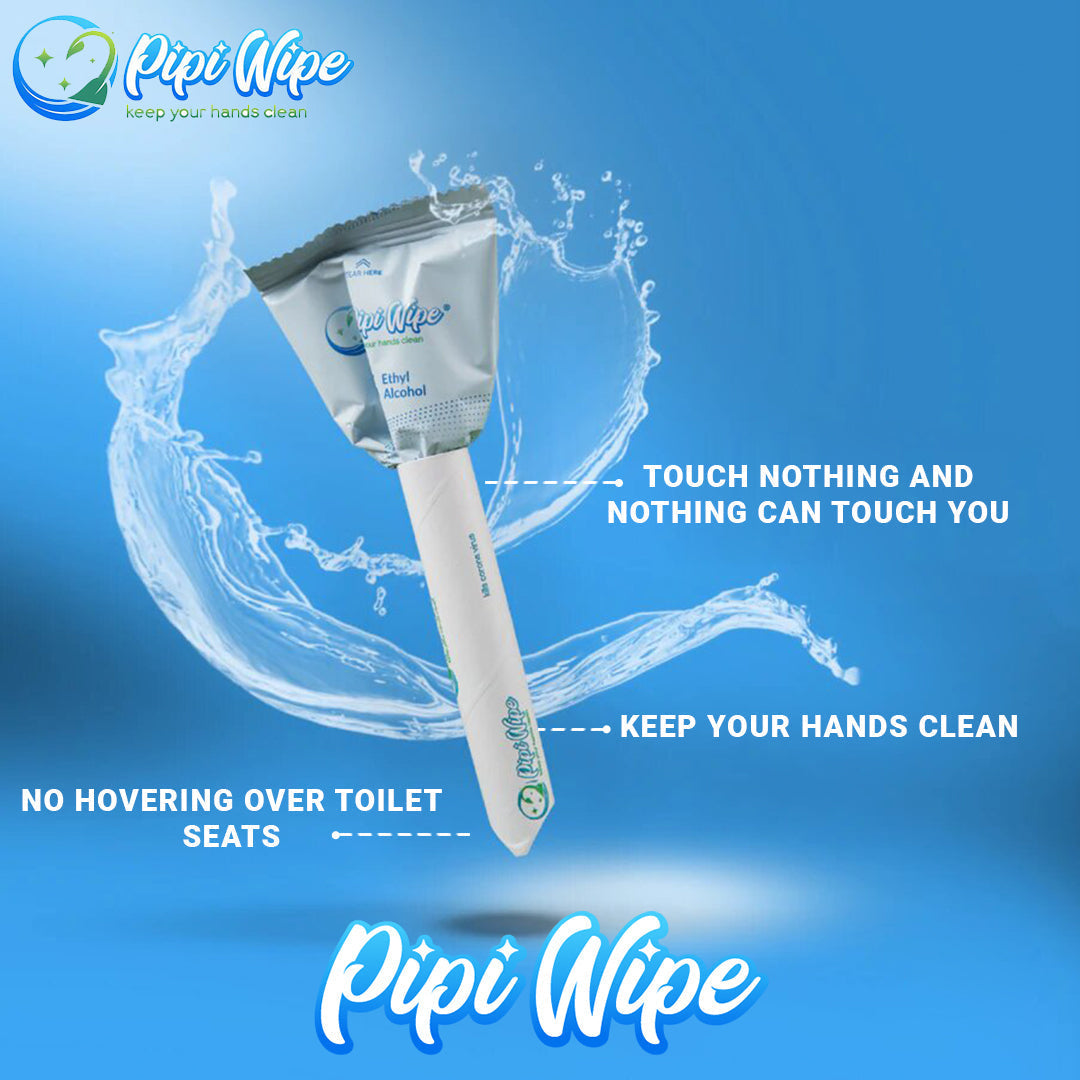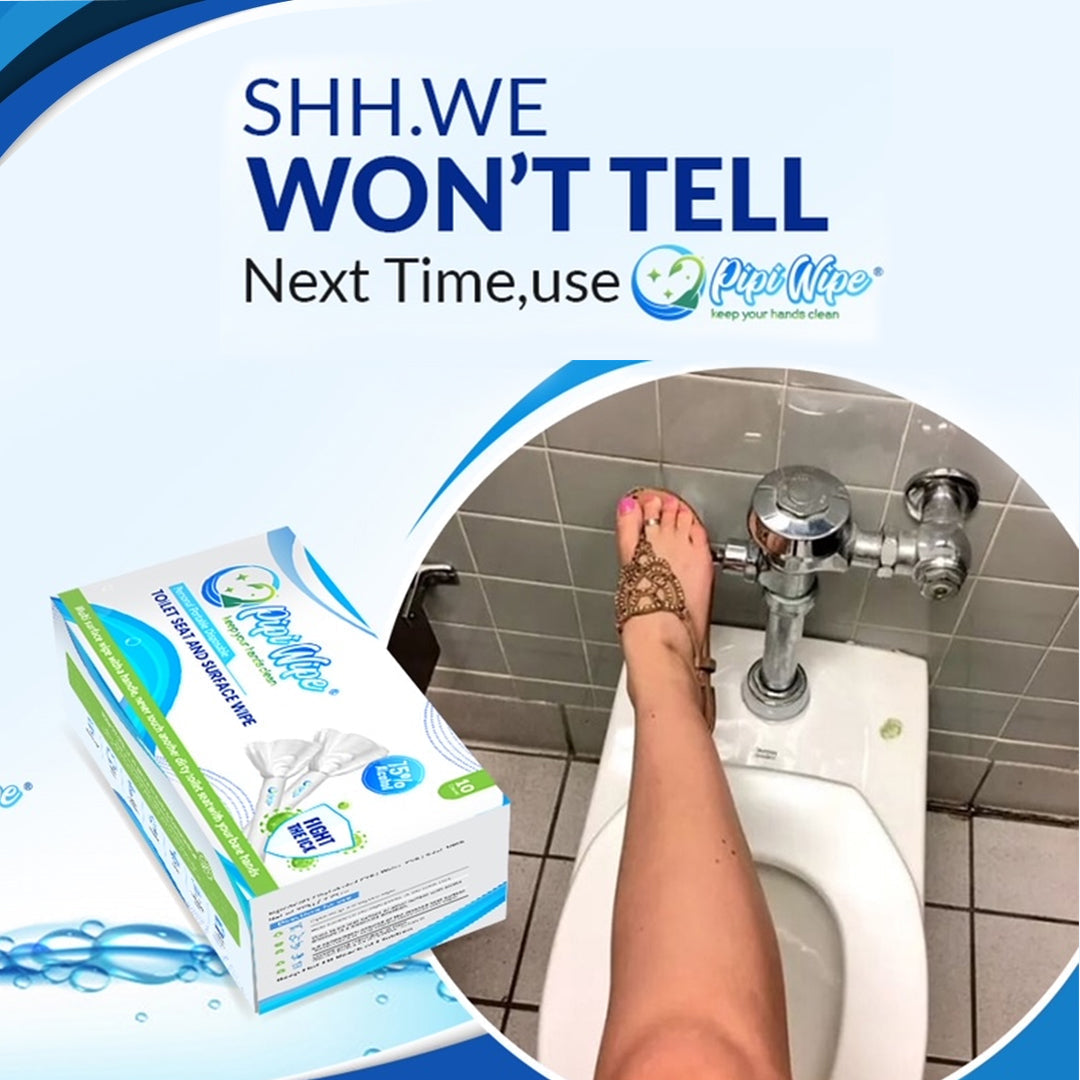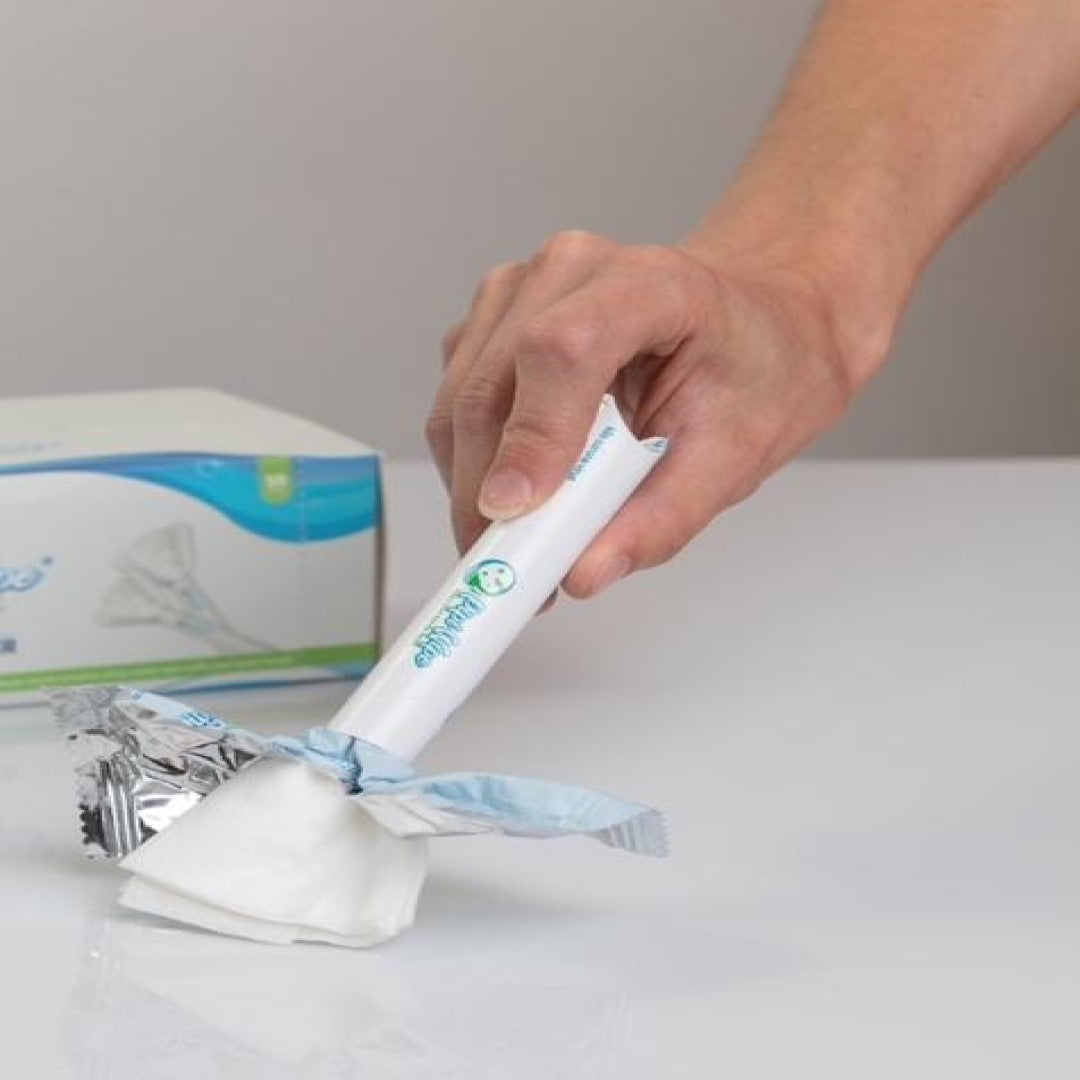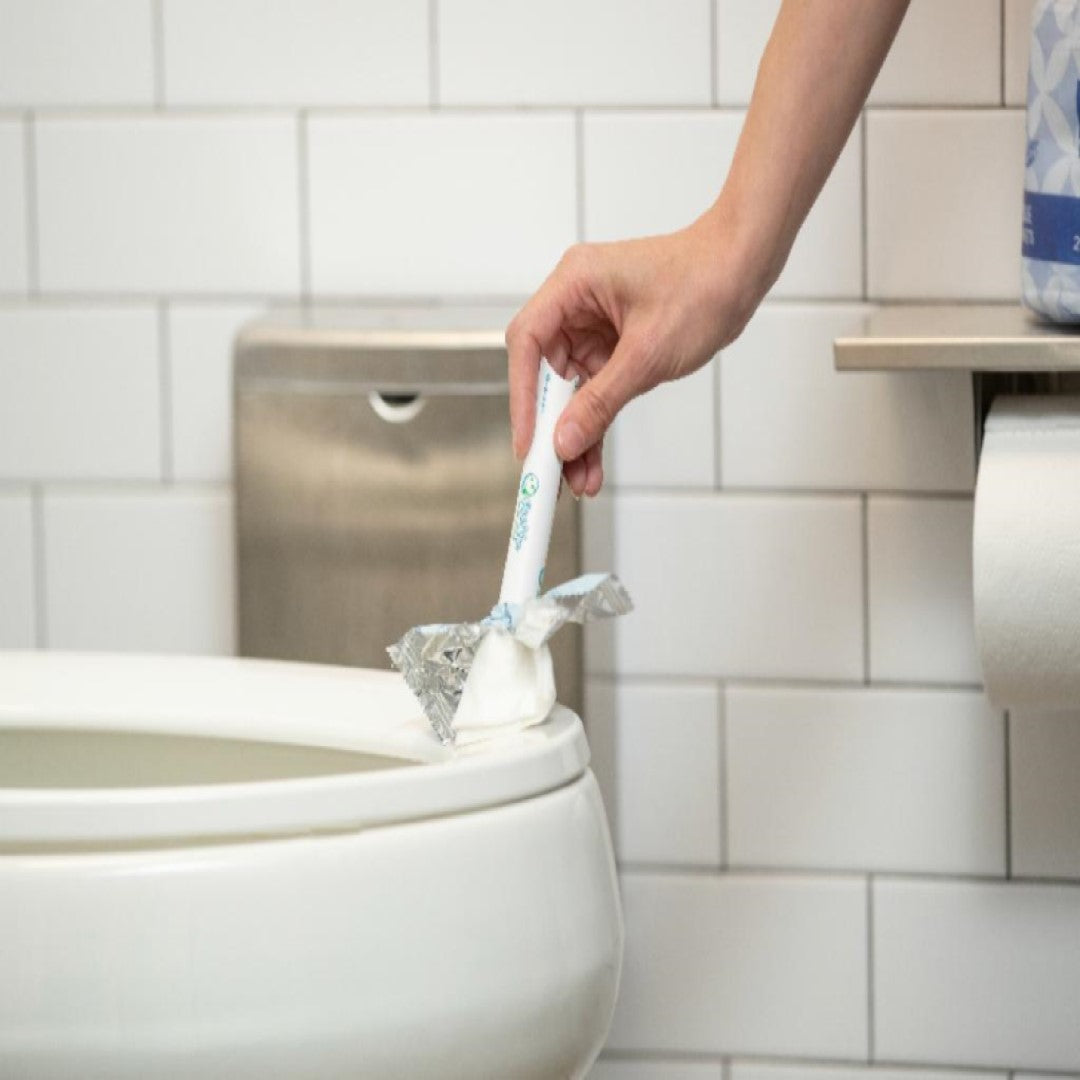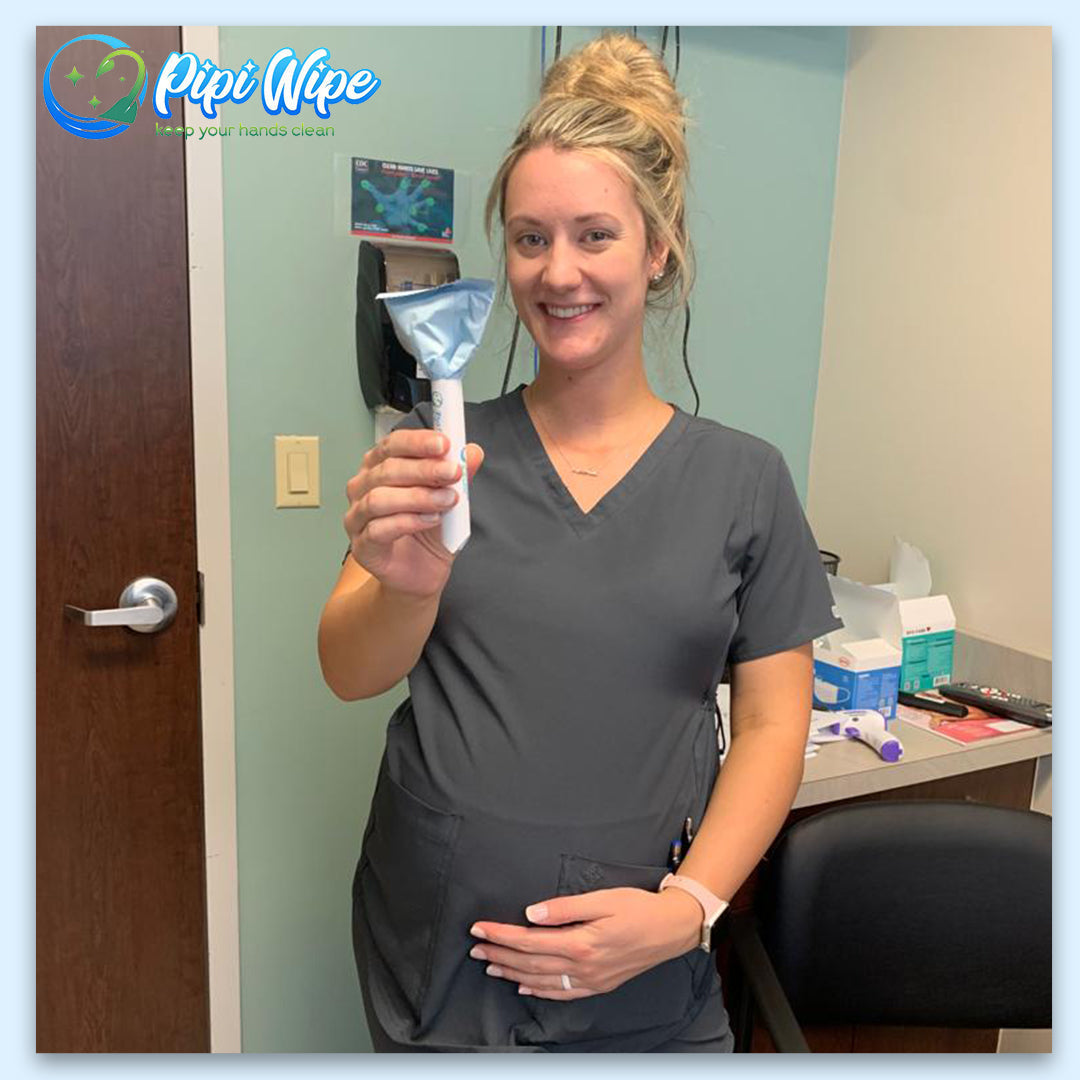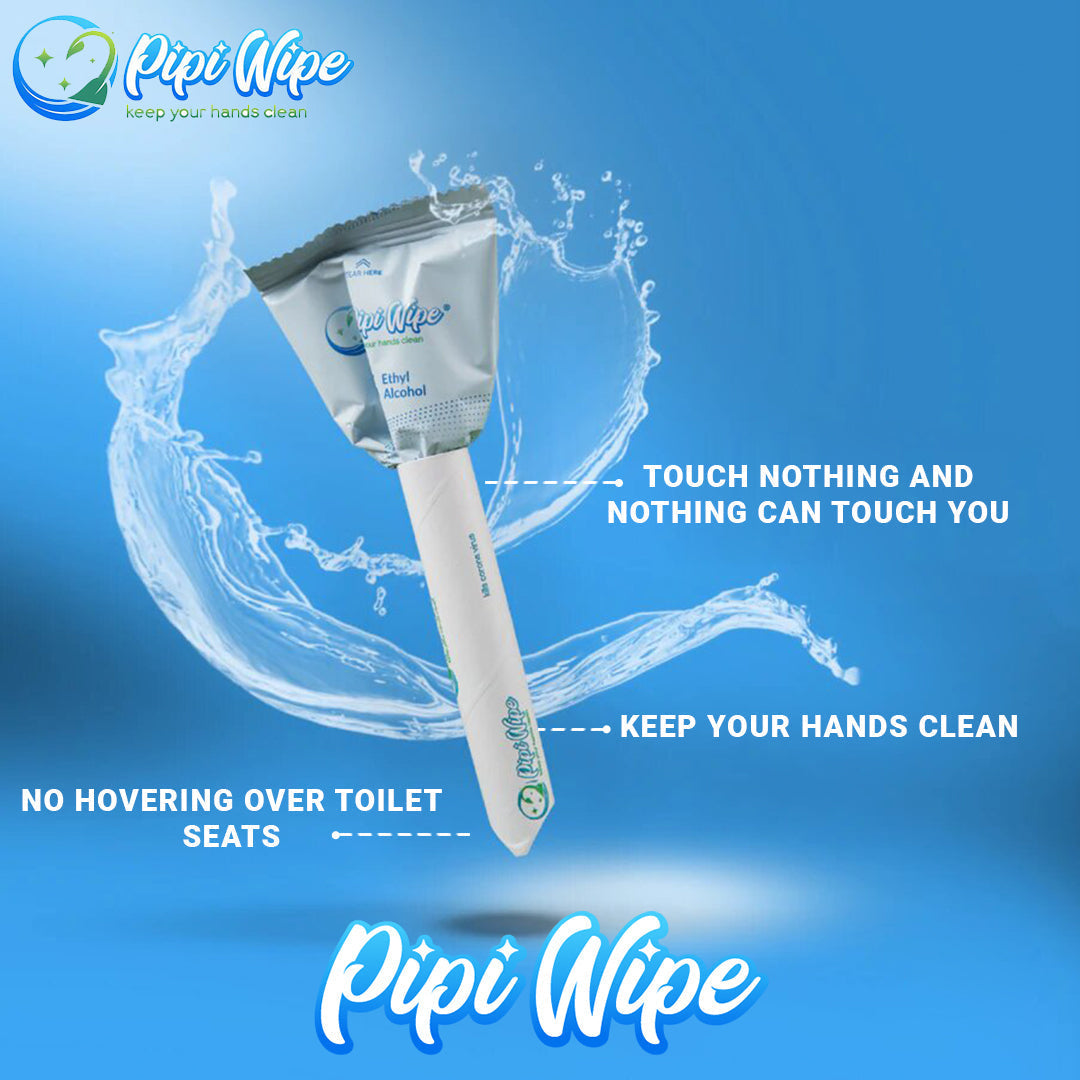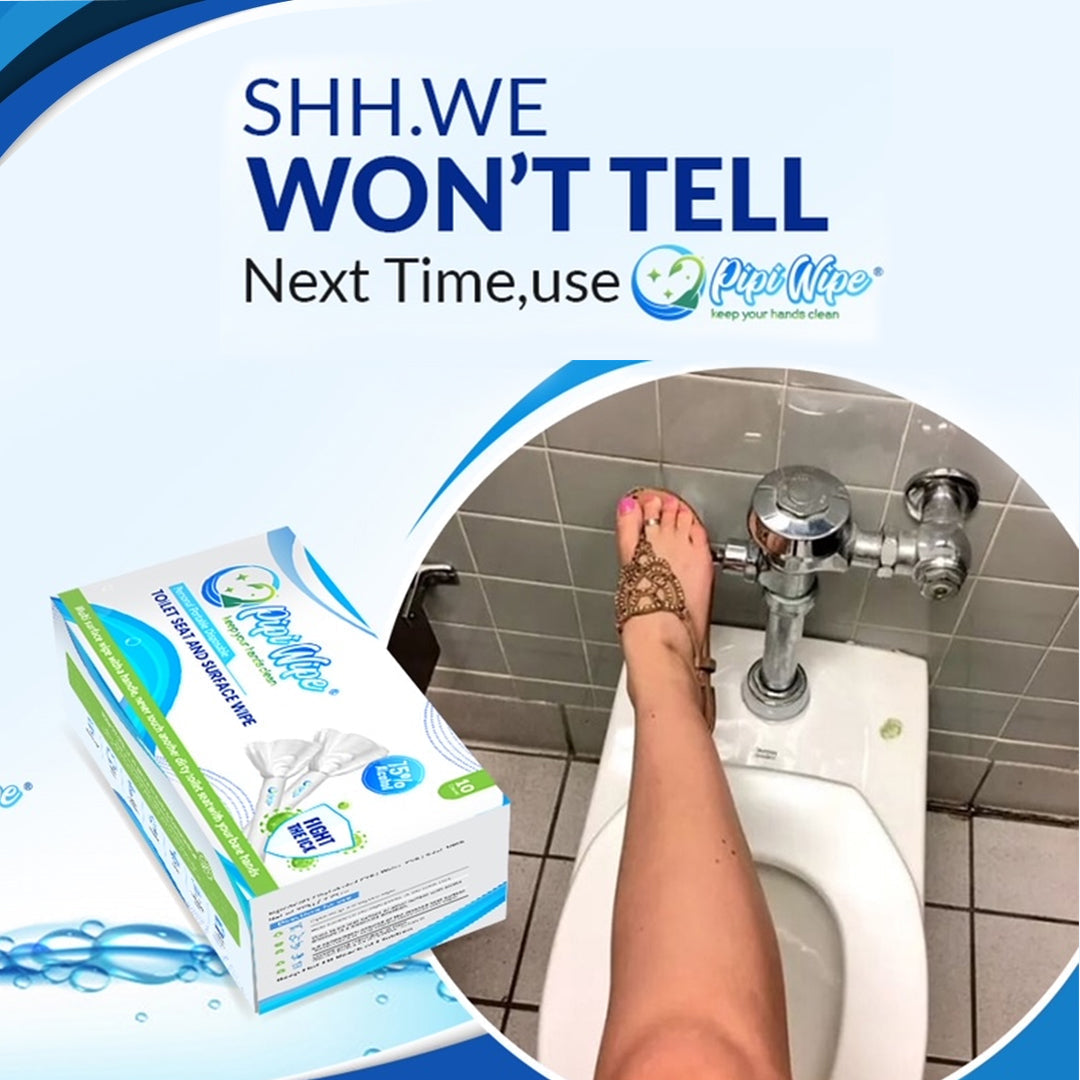 Cleaning Wet Wipe With a Handle
PipiWipe is a personal portable, disposable wipe with a handle that lets you clean public toilet seats and other surfaces before use. 'Keep your hands clean'-- Your hands never touch the dirty surface. Our revolutionary patent-pending design wipe easily fits in your pocket or purse/gym bag, etc. PipiWipe cleans toilet seats and other surfaces and keeps your hands clean.
Starts Only at
STARTS ONLY AT
Introducing PipiWipe : First Cleaning Wet Wipe With A Handle
Feel good using public bathrooms—avoid the "ick"—Keep your hands clean.
Avoid touching the nasty toilet seats on the road, at school, at work, stadium, at
airports, on vacation, or in any public bathroom. Use PipiWipe.
Why Is PipiWipe
Perfect For You?
Touch nothing and nothing can touch you
Public bathrooms are nasty. But with PipiWipe, none of that "ick" can touch you.
Keep your hands clean
No more needing to roll up toilet paper in your hands to wipe seats. PipiWipe's handle lets you wipe the dirty seat, so you don't touch it with your bare hands.
No hovering over toilet seats
No squatting, hovering, bending, crouching over toilet seats. No more public bathroom martial arts for you. Use 75% alcohol Pipiwipe and sit comfortably.
Pipiwipe Pack of 10
SAVE 35% & Free Shipping
Pipiwipe Pack of 20
SAVE 35% & Free Shipping
Pipiwipe Pack of 30
SAVE 37% & Free Shipping
Pipiwipe Pack of 40
SAVE 40% & Free Shipping
Testimonial
"Wow! What an amazing device. I was always so worried about using public bathrooms. But since I found PipiWipes I feel so much better. I just open one up , clean the toilet seat and done! I carry these thing in my purse everywhere I go. I even gave some to my kids to use at school. PipiWipes are awesome"
I just love PipiWipe. I used to carry sprays and gloves everywhere in case i had to use the bathroom. Since I found PipiWipe, no more accessories to use public bathrooms. I keep them at work. I carry them on road trips and even to the supermarket. I use them at my son's little league baseball games. These are great. Everyone should carry PipiWipes don't leave home without them"
"Being pregnant, I use the bathroom so much. I can't tell you how disgusting some bathrooms are. But then my coworker gave me a box of PipiWipe. It has literally changed my life. I will not leave hone without my PipiWipes. I clean public seats without touching Anything! whatva relief. My husband takes some to work andvhe loves them "
PipiWipe In Action
Click the Play button to watch Amy unbox the Pipiwipe
and demonstrate how it works!
Medical Expert Opinion
In my 16 years of practice as a Gastroenterologist, treating all colon and rectum disorders, I've heard many bathroom horror stories from patients—especially when using public restrooms. People need to squat to avoid contact with dirty toilet seats. You roll up toilet paper in your hands and wipe the seat cover— but your hands are still coming in contact with urine and filth. Now we have PipiWipes. This is such a brilliant invention! The wet wipe has a "handle "that you hold and use to wipe clean the toilet seat and never have to touch. I can genuinely say that PipiWipe is the best solution for dirty public toilet seats. My patients have repeatedly told me how these PipiWipe had changed their lives. I now recommend PipiWipe to all my patients.

Dr Nelson Tajong, MD Board Certified Gastroenterology and Hepatology Chief Medical Officer, Lakeside Gastroenterology, The Woodlands Tx Director of Endoscopy at Parkside Surgery Center, Conroe Tx
Frequently Asked Questions
Pipiwipe Guarantee to You
Shipping
US - 4-7 days Canada
15-25 days ( may have additional shipping cost)
Guarantee
100% Satisfaction Guaranteed
Quantity Discounts
Discounts available on order with more than 1 Pipewipe.
Customer Support
All emails will be answered within 12 hours.